Through our collaboration with Red Hat, Tech Data has been able to create a vibrant partner ecosystem of open-minded partners eager to learn more about how Red Hat's approach and solutions can help them.  To begin with, we knew our partners had a general awareness of containers, Kubernetes and hybrid cloud architectures, but we also knew they needed more detailed information about customer requirements and available solutions. So, we started with the fundamentals. We gave them a crash course in DevOps to help them understand why organisations are fostering a DevOps culture. This helped them to connect the dots between DevOps, containers and hybrid cloud and once they had a good grasp of those concepts, we were able to put them on a path that led them to Red Hat OpenShift. Red Hat is a well-established name in hybrid cloud. Red Hat and OpenShift have lots of admirers across the channel.
Resellers are using the tools and resources we've provided them with to develop their own IP and approaches to help their customers get the full value from OpenShift quickly.
Reducing cloud complexities
Through the partner ecosystem we help resellers form strategic partnerships with other partners that have the skills they lack to develop more comprehensive hybrid cloud offerings. Our role is to take complex industry topics like hybrid cloud and DevOps and make them simpler and more accessible for our partners. We strive to educate and inform our partners about the latest trends and enablers in the market. That's why we have invested in partner ecosystems that help to foster collaboration and provide resellers with intellectual capital. What continues to impress us though, is the maturity and openness shown by our partners. They're more than willing to work together, because they realise they can support each other on specific deployments and offer their customers greater innovation.
We help them to develop joint go-to-market strategies that provide them with incremental value right across the chain. The knowledge and expertise they gain from this process helps them to better differentiate themselves and appeal to a broader set of customers. However, this process isn't exclusive to OpenShift, we can apply similar resources to help our partners adopt RHEL, Ansible or any other Red Hat solution, for that matter.
Turning the virtual into a reality
In our opinion the channel recognises the hybrid cloud opportunity, especially at a time when organisations have become heavily reliant on cloud infrastructures and connectivity to support remote working and business continuity. However, the backdrop to all of this is that many channel vendors are still coming to terms with the COVID-19 situation themselves. Like most businesses, MSPs and resellers have found it difficult to expand, network and recruit. Previously, they would've attended conferences and live events to exchange knowledge and best practice, learn about new technologies and meet with customers.
We've worked to fill that gap by virtualizing our ecosystem, education and support programs to deliver vital services directly to our partners during these challenging times. We've replicated services online and hosted a series of webinars and workshops to maintain high levels of engagement with partners. Our partners are always looking for fresh insights and new opportunities that will help them to further their own objectives and grow their businesses. To this end, we regularly hold the following events:
Partner innovation showcase, a platform to exchange information and ideas, identify complementary skills, and discuss areas where partners can support each other to solve complex challenges.
Education focused events that bring partners together to discuss best practice on a particular topic, such as Kubernetes, and how that can be applied in a managed service environment.
Guest speaking events where we invite influential industry speakers to shed light on new technologies and market trends, and even discuss live deployments.
Moreover, we work closely with Red Hat to provide partner training, marketing and sales enablement, and technical support. We also provide a sandbox - or risk-free - environment that partners can use to experiment with new tools. This is supplemented by enablement workshops to ensure partners can truly make the most of Red Hat's solutions.
New cloud opportunities on the horizon
Image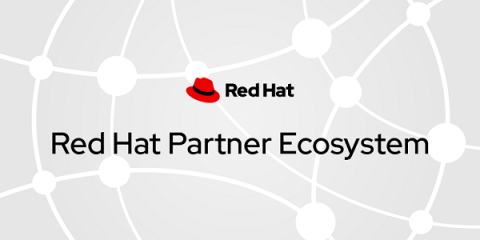 The partner ecosystem also provides resellers with the chance to step foot into new vertical markets. Our ecosystem is made up of communities of partners that represent a variety of different sectors, everything from healthcare to financial services, manufacturing and retail. We're constantly developing new communities and programs to support these different areas of interest and bring partners together to serve their common interests. 
Use cases may change across each vertical segment but the general principles remain the same. A reseller with a particular specialty in cloud software working in one industry may have the necessary skills to support a partner struggling to find the right solution in another. This could apply to major enterprise hybrid cloud deployments or even software supply chain issues.
We're extremely proud and thankful to have been able to expedite the development of a solution to a pressing healthcare issue.
Every day our partners are faced with a new set of challenges. Our Red Hat partner ecosystem provides the partners with a platform to share experiences, understand what complementary skills they have to offer and where those skills overlap. It helps bring together knowledge and expertise from across the channel in a productive and efficient way. Ultimately, it provides tangible value for the partners and it allows them to collaborate and overcome challenges.