Channel
Tech Data and Red Hat provide the hub for channel innovation (part 1)
How is success defined?
Success in business, or in any walk of life, typically rests on like-minded groups and individuals coming together to share experiences and insights to deliver a positive outcome. The distribution model supports this philosophy and provides a framework for people and organisations to work together to achieve a common goal. By the same token, Tech Data and Red Hat share very similar traits and values. 
Both value the power of communities and they are steeped in a culture of collaboration, empowerment and self-improvement. The two complement each other well, to the extent that we saw measurable growth in 2020.
We have a long and proud history of working with Red Hat in the UK, which dates back more than a decade. Red Hat was the first major open source vendor to really deliver enterprise-grade software and solutions to the market at scale. Fast forward to today and its investment in hybrid cloud, Kubernetes and containers has paid off, placing it at the forefront of next generation technology. You only need to look at the company's flagship hybrid cloud platform. Red Hat OpenShift is playing an integral role in helping businesses to embrace a culture of DevOps and migrate to a modern application architecture. 
OpenShift is playing an integral role in helping businesses to embrace a culture of DevOps and migrate to a modern application architecture.
Red Hat's expertise in this area is second to none and it has emerged as a leading vendor proposition for the channel. 
Staying Ahead of the Curve 
Image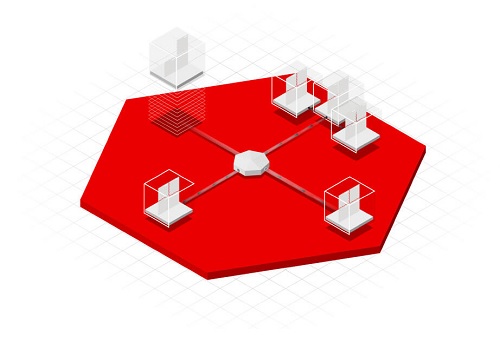 However, as is so often the case in technology, the pace of innovation is faster than the pace of adoption. The channel community needs a steer on how to capitalise on the opportunities hybrid cloud and containers represent. While resellers and vendors recognise the value of OpenShift, there's still work that needs to be done to help Tech Data's partners understand the full extent of Red Hat's capabilities. For example, our partners may be aware of the technical advantages OpenShift can offer, but they may be less aware of how it can help a customer to foster a DevOps culture. 
That's not all. By its very nature, OpenShift is an open platform that integrates seamlessly with multiple clouds, regardless of the provider. This allows customers to scale their container applications and resources freely across different clouds via a single platform. OpenShift is incredibly versatile. It can operate independently or it can be configured to manage both container and VM workloads, while businesses incrementally move resources to the modern architecture. It provides businesses with a flexible hybrid cloud infrastructure that they can manage. 
This is the type of information we're able to share. As a Value-Added Distributor (VAD), we make sure our partners are ahead of the curve. We do this providing them with access to a community and partner ecosystem that helps them grow their solutions portfolio and strengthen their offering. For questions or comments please contact redhat-uk@techdata.com.