Technical resources
Why partnership matters in edge computing
What is edge?
Technologists have been using the term 'edge computing' for quite some time, it means subtly different things to different groups of people. Red Hat defines edge computing as a distributed computing paradigm that brings compute resources closer to where data is generated and consumed, in order to reduce latency, increase bandwidth efficiency, and support real-time applications.
For example, a smart sensor in a manufacturing plant can monitor a production line and make calculations and action decisions almost immediately rather than transmitting information to a data centre and waiting before action is taken. Across industries that practice 'just-in-time' manufacturing - such as automotive - even a minute of delay on the conveyor line can cost up to £50,000. 
Edge and Red Hat's hybrid cloud strategy
Red Hat sees edge computing as a natural extension of cloud computing, where applications and data are deployed closer to the edge of the network. Our approach to edge computing is centred on an open, container-based architecture that allows for easy deployment, management, and scaling of edge applications across a diverse range of hardware platforms and environments
Crucially, it also helps customers scale with Red Hat technology - a recent example is VolkswagenGroup which is working with Red Hat to extend its cloud managed services to encapsulate multiple business areas like R&D, manufacturing and assembly.  
Image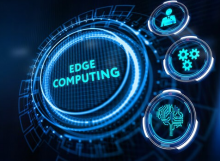 However, growth is not without challenges. Organisations that depend on proprietary or vertically-integrated operational technology solutions can find themselves locked into closed architectures and traditional systems that are challenging to integrate, update, or replace. Edge computing can be used to overcome monolithic infrastructure challenges, opening customers to a wider Red Hat portfolio. In sectors such as healthcare, this could mean managing and analysing data from thousands of hospitals and departments in a matter of seconds rather than days. 
Adopting a software-defined platform approach based on open architectures, as advocated and supported by Red Hat, allows for the creation of a smooth, horizontal, and scalable layer on top of existing traditional systems, thereby ensuring their viability.
Why Red Hat needs partners for edge
Edge computing solutions are complex and often require numerous different technologies to work together to create a reliable, integrated, and flexible finished product. No single technology is capable of covering all the business and technical requirements of an extended solution for an edge computing use case.
Red Hat plays a crucial partnership role, providing industry leading enterprise technology and expertise between the physical layer and the business solution above. Co-creation is the partnership mechanism used to achieve that goal. Co-creation enables enterprises to build a long term vision and strategy that includes prototyping and testing of solutions and models that help solving customers' challenges at scale.
Unlocking potential through verticals
Red Hat is focused on solving customer needs in collaboration with its broad Partner Ecosystem.
Image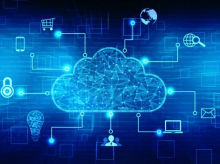 Industry 4.0, automotive, and telecommunications are just a few of the core businesses Red Hat is investing in, supporting customers and driving open-source innovation, and sharing the long-term strategy with its technology partners.
Organisations such as Leonardo are benefitting from working within the Red Hat ecosystem. A global high-technology company, Leonardo is among the top world players in aerospace, defence and security and is Italy's main industrial company. It partnered with Red Hat when it started working with the Italian government and other public sector companies. Because of the specific IT policies required that mandate processes for patches and software updates, Leonardo turned to Red Hat knowing those guarantees can be met.
It is a similar story with Eurotech, also an Italian multinational but focused on serving energy and utility, industrial and transportation companies around the world. Edge is central to energy sector digitization - for one, energy grids need to rely on AI and algorithms to function fully. With the emergence of renewable energies, organisations in this sector are met with the added challenge of rerouting and driving green energy via the grid - integrating wind and solar energy means expanding AI capabilities. As with Leonardo, the customers in this space are often public and have compulsory requirements around security and scalability. 
Building the future of edge
Red Hat  is helping communities and consortiums build the future of edge use cases, just as it did with Kubernetes. We have a strong portfolio to offer customers and we can bring this all to the next level with Red Hat OpenShift Data Science and AI/ML. Within our EMEA ecosystem, we already have partners such as Starburst with expertise in this area, and the list is ever-growing. For example, Starburst Enterprise integrates with Red Hat OpenShift, offering a stable, secure, efficient, and cost-effective way to query enterprise data. Combined with Red Hat OpenShift Container Platform, it provides automation, high availability, elasticity, and monitoring for Trino clusters.
I truly believe edge computing is the stepping stone for our customers, whether it's discovering cures faster, or optimising energy consumption to better serve the planet - opportunities for collaboration and innovation are endless.