Training
Red Hat expands free training courses available to Partners
Red Hat Partners play an important role in ensuring the exceptional delivery of our products and solutions. As our industry and  portfolio evolve, Red Hat is committed to providing our partners with the resources to upskill on the latest technology and best practices.
In March of 2022, Red Hat announced the availability of Red Hat Training self-paced online courses at no cost to partners. This announcement is part of a larger strategy that enables partners to build key technical skills necessary to generate revenue and enhance customer satisfaction. The courses, available through the Red Hat Partner Training Portal, focus on areas such as cloud computing, containers, virtualization, automation and more. 
Image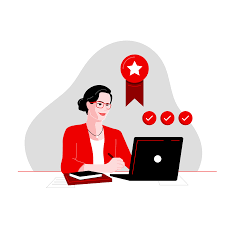 Red Hat Training is delivered in more than eight languages. The curriculum, which provides complete coverage of the Red Hat product portfolio, is reinforced by hands-on labs that drive home the practical skills required to apply the knowledge gained in a customer engagement or sit for a Red Hat Certification exam. These courses also align with Red Hat's delivery partner accreditation curriculum, preparing partners for success in customer engagements.
Since our initial announcement, Red Hat has continued to expand and diversify the curriculum with 24 Red Hat Training courses available within the Partner Training Portal. As of this blog's publication, the catalog of available courses includes: (*login is required to enroll in these courses) 
View all Red Hat Training courses here or explore the entire Red Hat Partner Training Portal course catalog here.
Red Hat online learning features self-paced, browser-based training that is optimized for self-study. This flexible offering allows busy working professionals to advance their skills and provide best-in-class service, delivery and support of Red Hat technology to their customers.
In addition to the complimentary online learning offerings, Red Hat Training offers more than fifty courses available for purchase in a more tailored classroom, virtual, or on-site environment, affording learners the opportunity to interact and learn from peers and qualified instructors face to face. Red Hat Learning Subscription's Premium tier allows students to mix and match modalities that work best for them on their learning journey. Partners are rewarded with discounted rates on both Red Hat Learning Subscription and Red Hat Certification exams.
Red Hat is proudly committed to guiding our partners as they scale their own business and provide excellent customer service, all while keeping pace with the demands of the IT industry. For more information about Red Hat Training and course availability, log in to  Red Hat Partner Content Hub today.