Technical resources
The Red Hat Content Center
Partners, you now have a new platform, called the  Red Hat Content Center (RHCC). This new document hub will allow you to quickly and easily access all the latest sales and marketing materials from Red Hat.
RHCC is accessible using your Red Hat partner account credentials.
Image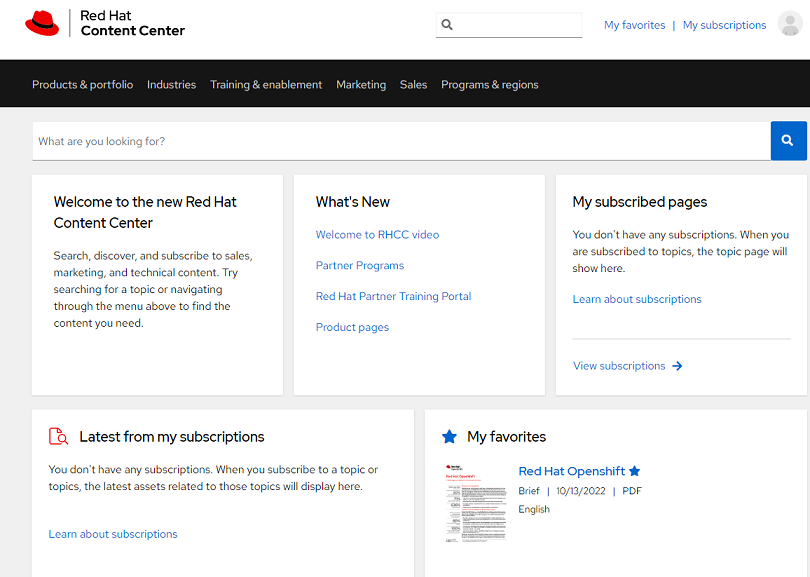 Partners can now experience an updated content structure that provides a centralized, consolidated location for resources, a better and faster search capability, streamlined navigation, faceted filtering, and the ability to set favorites and subscriptions.
All key materials (except for outdated content) on the previous platform, the Partner Content Hub (PCH), have been migrated to RHCC. URLs, except for the main page, will not be redirected, so please be aware that bookmarks from the PCH will no longer work. 
PCH will be retired on February 10,at which time, any content not ported over will be unavailable and all access to PCH will be disabled.