According to The 2021 State of Enterprise Open Source: A Red Hat Report, digital transformation is the number one driver for organizations in EMEA to adopt enterprise open source. This is a strong proof point for Red Hat and our partners that enterprise open source has progressed beyond traditional infrastructure use cases and is now a major strategic choice for our customers to innovate, embrace new business models and develop new applications.  
Progress in the face of challenges
Containers and Kubernetes play a key role for modern application development, supporting new business models around edge, IoT and AI/ML. Container usage over the next 12 months is expected to rise by 74% in EMEA,  with companies building their hybrid cloud strategies based on container platform technologies. 
Despite all of this, there are still some barriers to even faster adoption of enterprise open source. In EMEA specifically these center around concerns with level of support, compatibility with legacy systems and lack of internal skills.
To help Red Hat partners capture this growing demand, Red Had launched the Leading with Containers initiative designed to help Red Hat Advanced and Premier Business Partners in EMEA build on this market opportunity to become recognized technology leaders and trusted advisors for their customers. The initiative supports and accelerates the commitment of select Red Hat partners to drive adoption of Red Hat OpenShift, the industry's leading enterprise Kubernetes platform. 
Leading with containers
Leading with Containers includes two major components: a partner specialization called Red Hat Container Platform Specialist, and a sales accelerator program that offers additional benefits for Container Platform Specialist partners that meet further requirements. By joining the Leading with Containers initiative, partners can benefit from:
Differentiation as leaders in the container market through a new partner specialization badge
Comprehensive enablement offerings to increase container platform skills
Dedicated marketing content and sales tools to address container customers
Support mechanisms to accompany partners in the complete sales cycle, including consulting support to drive container adoption
Access to new incentives and exclusive purchasing conditions
Image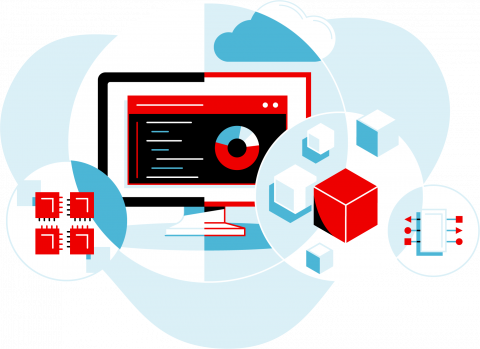 Having the right tools and materials
A growing number of partners in EMEA already have dedicated sales, technical and delivery expertise and accreditations supporting Red Hat OpenShift as recognized Red Hat Container Platform Specialists.
In addition, Red Hat recently updated its partner program for solution providers in EMEA. Red Hat introduced a simplified set of rules and more flexibility to choose from a wide range of middleware certifications for partners to achieve Red Hat Advanced or Premier Business Partner status. Developer subscriptions are also available for all partner specializations at a discounted rate. 
"Having the right tools and materials is key when our customers ask us about the best containers platform", says David Santafé, Infrastructure Services BL Director at Inetum. "Red Hat's Leading with Containers initiative helps Inetum get closer to our customers while improving the way we provide our offering in this fast growing market. As a trusted Red Hat Premier Business Partner, we feel better positioned to support the container evolution for customers."
Learn more about Leading with Containers here.