With cloud providers around the world leveraging Red Hat Update Infrastructure (RHUI) to manage their multi-tenant service infrastructure, it is a key tool enabling service providers to deliver Red Hat Enterprise Linux (RHEL) as a managed service. 
What is RHUI?
RHUI is a content management platform for cloud service providers that offer RHEL on a multi-tenant infrastructure service. RHUI helps cloud service providers meet service level agreements (SLAs), improve system consistency, reduce errors and meet compliance standards by delivering content and updates to RHEL  instances. 
RHUI has a highly scalable, redundant framework. It allows cloud providers to mirror Red Hat-hosted repository content and create custom repositories with their own content. Providers can then make those repositories available to a large group of end users through a load-balanced content delivery system.
What's new in RHUI 4.1?
Image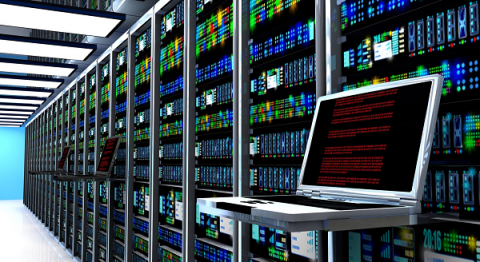 Easier to install trusted third party certificates

Automated installation of third party certificates (used to verify the system's identity) on the Content Delivery Server nodes, ensuring trusted communications between RHUI and clients 

Deploy RHUI on RHEL systems with FIPS mode enabled

Important for environments where the Federal Information Process Standard ("FIPS") must be used to provide a uniform level of security for protecting sensitive information 

Support for Red Hat Ceph Storage

With support for Red Hat Ceph Storage, administrators now have more options for hosting Red Hat Enterprise Linux content 
Red Hat Ceph Storage is an open, massively scalable, simplified storage solution deployable on industry-standard hardware

Improvements to repository synchronization

Ability for Content Delivery Server nodes to manage content distribution and updates in the event of a Red Hat Update Appliance server failure 
Support for Pulp version 3.17, a platform for managing software repositories, enhances content distribution capabilities

New Troubleshooting Guide 

Provides troubleshooting assistance for administrators
Active CCSP partners have access to RHUI. If you're interested in installing RHUI 4.1 and meet all the requirements, please log into the Red Hat Customer Portal using your CCSP account credentials, locate your RHUI subscription entitlement and start with the RHUI Installation Checklist. 
Resources 
Any CCSP partner who offers Red Hat products on a multi-tenant service infrastructure should use RHUI for content management. Issues should be reported in Bugzilla. 
For a full set of RHUI 4.1 release notes, installation, migration, and build guides, see our product documentation on the Red Hat Customer Portal.