Success stories
Red Hat Partner Community Spotlight – LSD Open
This series recognizes experts who make outstanding contributions to the Red Hat Partner Community. Once such group of experts was the team at LSD Open. They impressed the Red Hat Hackfest judges with an innovative entry that not only created a functional edge computing manufacturing solution using Quarkus, but also expanded on it with a view into the metrics, revealing valuable insights that could be re-used to improve the process.
LSD's CTO Julian Gericke and DevOps Engineer Seagyn Davis from LSD Open joined us recently to take about their win, their company and the value of being a Red Hat Partner. 
Q: Welcome to Community Spotlight, Julian and Seagyn! Congratulations on the Hackfest win once again - how was the overall experience for you and your team? 
Image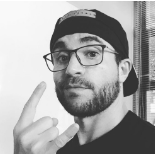 Julian: The overall experience was really fantastic! It was significantly different from previous "hackathons" I've participated in. There was an incredible amount of depth to the theme of Hackfest, it covered so many different domains and really exposed us to new concepts, especially on the edge computing side of things. Hackfest really imparted on us that Cloud Native and IoT can be very synergistic. It's also helped us open new conversations with customers around modernizing their edge computing use-cases.
Image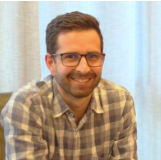 Seagyn: To be quite honest, it's tricky leading a team which also consists of your CTO. Jokes aside, the experience was great and really well thought through. It was a very complex architecture with many opportunities to add value across the stack. This made it quite overwhelming to get started, but regular sessions with Intel and the Red Hat teams the ideas started flowing. I would definitely want to do this again as the learnings for me and the greater LSD team were fantastic.
Q: Let's deep dive into LSD Open - what is LSD Open's DNA and what is your area of expertise?
J:  Well to start from the very beginning, LSD was founded in 2001 and we want to inspire the world by embracing OPEN philosophy and technology, empowering people to be their authentic best selves, all while having fun. LSD is a cloud native digital acceleration partner that provides a fully-managed and engineered cloud native accelerator, leveraging a foundation of containerization, Kubernetes and open source technologies. LSD is a Silver member of the Cloud Native Computing Foundation (CNCF) and is a Kubernetes Certified Services Provider (KCSP).
S: What Jules said! Seriously though, as a newcomer to LSD, we really live our OPEN philosophy and everybody in the team, via their authentic best selves, brings a lot of value to the table.
Q: Let's talk a bit about the Red Hat ecosystem tools and programs - are they useful for you when you address the real world customer challenges? 
J: Very much so! And our customers share the sentiment. We've watched OpenShift and the ecosystem around it evolve over the last half decade. For customers who are looking to accelerate digitization and adopt cloud-native, what Red Hat has built is an absolute game changer. We know first hand the complexities in building and maturing cloud-native infrastructure, from platform to DevSecOps automation to observability to data streaming to developer enablement - having to build, integrate and lifecycle-manage independent technologies results in a huge amount of engineering effort over time. Red Hat has done a fantastic job in providing a holistic cloud-native ecosystem that really catalyzes our customers cloud-native journeys, enabling them to leapfrog their competitors in creating scalable and resilient infrastructure and great customer experiences.
S: Further to what Julian said, I think a lot of our customers don't even use the full feature set of what OpenShift offers. A lot of the problems that need to be addressed when running workloads in Kubernetes are solved by OpenShift and this really speaks to how much work and thought has gone into the platform.
Q: What are the benefits for LSD being a Red Hat Partner?
J: We've been a Red Hat partner for over a decade, and beyond having such an incredible and progressive technology ecosystem, what has been massively beneficial is how aligned we are to the Red Hat culture and ethos. Having had the opportunity to work with Red Hat to solve customer problems has matured our own thinking, not just in our approach to solution building and engineering, but in fostering an innovative and open approach in how we engage across the board.
Q: What is it like being a member of the Red Hat Partner Community?
J:  I think initiatives like Hackfest are incredibly valuable in being exposed to the partner community. Personally, I think participating in community focused initiatives - like Hackfest - helps to prevent us from becoming insular, and opens up new lines of conversation and thinking that we would otherwise not have access to without the Red Hat Community being available.
S: I feel that being part of a global community adds a huge amount of value to your own personal growth. You're exposed not only to new technologies but also to new cultures, ways of thinking and even new languages. For me, this highlights the beauty of a connected world, when people can connect across geographical boundaries, and the Red Hat partner community really addresses that well.
Stay tuned for more news on Red Hat Partner Community and Red Hat Hackfest. We will launch the next edition of the competition soon! Meanwhile please join the Red Hat Hackfest Office Hours June 29th!