Success stories
Red Hat Partner Community Spotlight
Image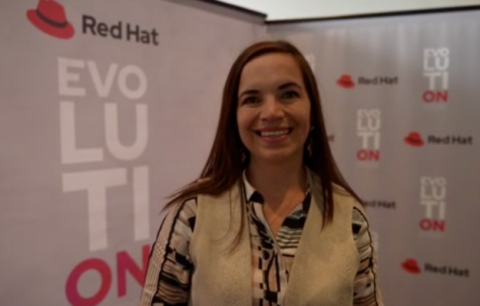 Our partner Controles Empresariales from Colombia, has been an active member of partner community activities in the region.   We recently spoke with Virginia Duplat, Red Hat & IBM Business Manager at Controles Empresariales, about their ongoing commitment to Red Hat and its customers.
Welcome to the Partner Community Spotlight,  Controles Empresariales- How is the overall experience for you and your team working with Red Hat?
It has been a very positive experience, since we feel supported not only by the brand, but also by a solid and mature portfolio. This makes a difference in innovation, capacity and security in the face of the challenges that a changing market presents. Moreover, our clients feel that the Red Hat portfolio has aligned with the COEM service as a partner, so their investments have a higher value and are reflected in continued growth and innovation.
Q: Let's dig a little deeper into Controles Empresariales - what is your area of expertise?
Our organization is a Colombian company that has more than 33 years of experience in the Colombian market, with a presence in the main cities of our country and an office in Lima (Peru), where we serve all market sectors, not only large corporations but, as well, all those small and micro entrepreneurs who bring their projects, their dreams so that together we can accelerate their digital evolution. In line with this and our promise of value, we have a presence with other portfolios that complement the services and products of Red Hat. Therefore, when we considered innovation, we thought of the Red Hat portfolio not just as a commercial offering, but also as a strategic one. This is because the coming years will bring innovation around Open Source and the growth taking place around it is already making a big impact. This is not only because of the change in our IT generations, but also because it is advancing innovation and flexibility.
Q: Let's talk a bit about Red Hat's tools and programs for its partner ecosystem. Do they find them useful in solving customer challenges?
Yes, the answer is compelling.
Image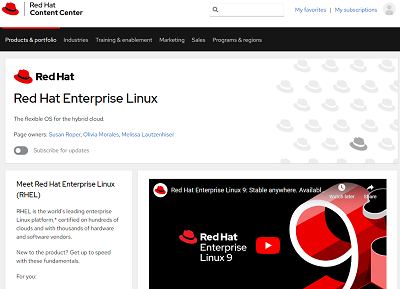 Content Hub: that gives us all the material and visual impact we need to communicate innovation to market, pre-made and designed by experts. It also contains success stories.
Partner Center: very relevant because it contains demos, news, use case statistics. It includes training for partners that helps us prepare sessions with clients, success stories, allows downloading very useful material such as short easy-to-understand catalogs, as well as user guides for partners that allow us to strengthen our knowledge.
Training Portal: to enhance the technical and commercial skills needed to position products profitably on the market.
Q: What are the benefits of being a Red Hat partner for you?
We highlight several:
Contact with a human team that transcends in the search for the evolution of our clients.
Constant training as Red Hat products evolve at an incredible rate.
The use of products, to be able to show their capabilities.
The pre-configured environments to be able to show them to our clients and collaborators.
Q: You participated in the Partner Technical Meetup in Latin America, within the framework of Evolution Week in Bogotá, how was that experience?
The experience was very positive. During the face-to-face sessions, our collaborators shared their content, which was rich; Red Hat emphasized the importance of the technical team in the partners, which made us feel important, and the organizers and Red Hat Architects were friendly and differentiated, making us feel like an active part of a community that supports innovation.
It is very helpful that they have announced the evolution that will take place in the Partner Center, as well as in the Partner Hub. They highlighted the importance of strengthening the technical areas of partners who are in charge of fulfilling the value promise with customers.
We also heard about the virtual laboratories that will be included in the program for 2023. They will be of great assistance.
In addition, considering that we are accustomed to doing virtual work and that this will not disappear, we must consider that an event like this, where several messages were sent to various Red Hat partners, can also be shared in parallel through a virtual environment. There must be mechanisms to permit virtuality to continue playing an important role. These mechanisms must enable us to deliver these messages not only to the channels but also to our clients, who, after all, are the reason for our existence.
Regarding the organization, it seemed to me that it was very effective, in person, but as I already indicated, something was missing in virtuality. Now, we look forward to the messages delivered by these different presenters becoming a reality in 2023 as well as the support and growth of the brand from the manufacturer, in order to make this synergy of people, technology and the market a success by 2023.