Channel
Red Hat and Tech Data Unite to Enable the Channel (part 4)
We like to foster a community spirit across our partner ecosystems. We encourage all our channel partners, MSPs and resellers to work together wherever possible to give each other the best chance of success. It's a tried and trusted formula and one that benefits everyone involved.
Many partners recognise the opportunities that lie in helping their customers take advantage of hybrid and multicloud architectures. This is reflected by momentum in the channel and the sharp uptake of Red Hat tools and solutions. Additionally, in the last year Red Hat's OpenShift business also grew as a result. 
It's important to point out that we don't discriminate between 'born in the cloud' resellers and the traditional infrastructure resellers. Together they make up the early majority, driving the market adoption of containers, hybrid and multicloud architectures. Many of them are utilizing Red Hat tools to develop their own IP to boost sales. We're committed to helping both sets of resellers by providing them with the same level of education, sales enablement and technical support.
The 'Hands-on' Approach to Enablement
Image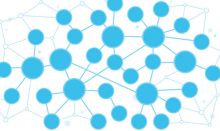 However, as I've mentioned in previous posts, the challenge for the partners is to find a way to get up to speed with new technologies, adopt the right solutions and get them to market quickly. The Red Hat partner ecosystem helps them network and collaborate with other partners to find the right skills and get to market with speed. Although, that approach doesn't necessarily work for everybody. The community is made up of businesses with a diverse set of needs. We aim to cater for those needs and that's why we've invested in a broad range of enablement activity.
We're able to educate our partners about the latest Red Hat solutions and then give them the chance to trial them in a risk-free sandbox environment. Once they've got that experience under their belt, we help them to generate leads and win new business. We take a hands-on approach to enabling our partners, from initial concepts and product development all the way through to managing the customer lifecycle.
Making the Right Channel Connections
Having access to a broad portfolio gives you more scope and opportunity in the market place, particularly in the current climate. Partners that work with Tech Data have really been able to recognise that value, particularly over the last year. It gives you more scope and opportunity in the marketplace, particularly in the current climate. Tech Data provides a vital link between the market and the technology ecosystem, which enables our channel partners to connect, grow and launch new products and solutions. This is a great time for businesses to connect and be part of a community.
The community can also connect with Tech Data directly through our digital platform. Most resellers do not have the time and resources to invest in next generation technologies. We have more than 60 technical experts who are on hand to consult our partners and help them to develop new solutions. This includes access to a team of Red Hat specialists who are able to provide ongoing technical support. 
"Technical support aside, we offer practical help and advice on managing transactions with public cloud providers through automating renewal quotes. This helps to free up time and resources that can be better spent on managing opportunities."
Our partners want to generate new revenues, improve margins and make productivity gains. We feel it's our duty to keep looking for new ways to support them.
Adding a Beautiful New Dimension
Tech Data is well on the way to becoming a solutions aggregator, helping our partner ecosystem to develop custom-built community-led solutions. That's a big departure for us in terms of how a traditional distributor operates. This has, in part, come about by building close working relationships with companies like Red Hat.
Red Hat embodies the culture we're trying to create. They're a great example to follow. They occupy an innovative area of the IT environment and they produce 'beautiful' technology. Their open-source framework and methodologies give them the flexibility to collaborate and work with almost any business, regardless of size or scope.
Technology is evolving so quickly, but with Red Hat's investment and support our channel partners can always stay one step ahead.