Training
You asked. We answered. The Partner Training Portal annual survey
Every year, our partners get the opportunity to share their feedback with us through the Red Hat Partner Training Portal Annual Survey. This survey provides an opportunity to hear from our partners directly about their enablement needs, and how we can enhance the training portal and our offerings to ensure we're meeting those needs. 
This feedback helps drive enhancements to the Partner Training Portal, and in previous years this has included improvements such as updated navigation features, new Joint Solutions channels, and communications tailored to each individual's preferences. 
1,447 partners shared their feedback with us on the 2022 Partner Training Portal Annual Survey, and based on the results we received, we have a number of initiatives planned or already underway to address it. 
Navigating your resources
Image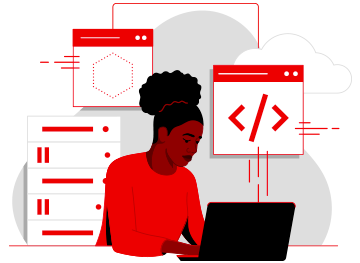 In this year's survey, 80% of partners said they knew where to find Partner Training Portal training resources, and 76% of partners agreed that once logged into the training portal, it was clear where to get started. Making the portal easier to navigate was also one of the topics we received the most comments about. We want to make it as easy as possible for partners to find the enablement they need, and to ensure that all partners know how to get started on the portal. To address this, we have kicked off several initiatives, including:
New homepage design intended to make the portal easier to navigate.
Design of "Navigating the Partner Training Portal" Walkme Guidance for new and returning learners to highlight key features and enablement resources within the training portal.
Onboarding Welcome Email to guide new learners on how to begin their enablement journey on the training portal. 
Review of our content tagging to ensure content is tagged appropriately for catalog searching and the Recommendation Widget. 
Training Portal Resources
Eighty-four percent of partners indicated in the survey that they would be most interested in seeing more playbooks in the Partner Training Portal. Playbooks are a collection of artifacts that enable sellers to know what to do, to execute a sales play. We recently launched an Automate the enterprise sales play for partners which includes a sales playbook.  To read about the newly launched sales play, click here, and keep an eye out for additional playbooks coming soon. 
Free Training
80% of partners agreed that their customers would prefer that they are certified, and 81% agreed that being certified would make them more successful with their customers. 
This year, we have started to make Red Hat Training courses available to our partners free of charge on the Partner Training Portal. These courses are designed to not only help partners build key technical skills, but also to prepare partners to take certification exams and become certified. So far, 24 Red Hat Training courses have been added to the training portal and partners can expect to see additional courses made available in the coming months. Click here to read more about these offerings, or check out what Red Hat Training courses are available at no cost by logging onto the Partner Training Portal. 
What's Next?
Our team is hard at work bringing these improvements and others to the Partner Training Portal. You can expect to receive communications from the training portal when new enhancements are launched! We will also be providing quarterly updates on the action items related to this year's survey on our You Asked. We Acted page.
Thanks to everyone who participated in this year's survey! We look forward to acting on your feedback to enhance our Partner Training Portal and to continue to meet all of your training needs.