A joint value proposition 
Collaborating in business in its most basic form, is the ability to have access to another company to help augment or compliment a solution or services offer that enables you to capture an opportunity in the market. And the best partnerships have a clear joint value proposition that is developed through a process by which both parties clearly define the value that they bring to the partnership and identify what that joint value represents in contrast to the market opportunity.
Red Hat is a leading open source technology company that brings to market enterprise grade open source technology, but technology alone does not solve real world problems nor does it automatically deliver business outcomes or value. This is where partners bring a tremendous amount of value to the partnership.
Lean in to maximize the value
Red Hat makes available many benefits and tools to our partners through various different programs that are rich in value and reward to help our partners maximize the opportunity.
At a high level, partners can elect to drive one or more motions with Red Hat such as:
Build smarter - build on a hybrid cloud platform that offers portability, choice, and support. Stay competitive and meet market demand, no matter where your customers are in their journey
Sell differently - grow your business, build revenue streams, and access new markets. Create long-term relationships with a flexible subscription model, engaging with customers based on their needs while growing upsell opportunities
Service with confidence - build trust and develop deeper relationships through professional and operational service offerings Add to your company's expertise with tools, training, and technical resources, at no additional cost. 
Every program is designed to help partners be successful however they choose to participate. Learn more about the Red Hat partner programs here.
Build a plan you can execute
Image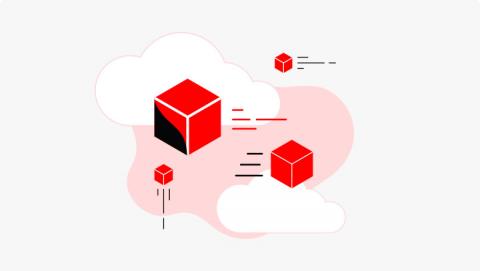 If you plan well, you improve your ability to execute and Benjamin Franklin said it best when he said "By failing to prepare, you are preparing to fail." The reality for many is that they often build ambitious plans that set themselves up for failure simply because they lack focus, uniqueness and differentiation. 
Here are three simple guidelines to give some consideration when building your growth plan:
Identify the key solution or service offerings that you will develop and take to market
Identify your target market, albeit an industry vertical, a customer segment or a specific geographic location where you have locality in terms of your assets and capabilities
Identify your executive sponsors that will support the execution of your plan across sales, services and marketing
"With the Red Hat open source technology portfolio, partners have the opportunity to build unique and differentiated solutions."
Red Hat's open source technology portfolio is well positioned to help partners build innovative solutions and world class services offerings that help address IT challenges across multiple areas such as:
Hybrid cloud
Cloud-native development
Automation and management
I.T. optimization
Agile integration
Partners who leverage their industry and vertical expertise, combined with their other assets and capabilities, are primed for success when they are able to engage and partner with Red Hat through one or more of several partner programs. 
Assume nothing, make sure that you identify what you bring to the partnership in terms of your value and build that into the joint value proposition. Learn more about how partners can leverage the Red Hat open source portfolio and services to help build unique and differentiated solution and service offerings that you can then build into your plan.