Events
All about Red Hat Summit 2023 for partners
In order to thrive in the technology world, it is essential to learn what is happening now to help shape what is coming next. Staying informed is key to helping your organization prepare for what's to come. Red Hat® Summit brings you to the forefront of that evolution, so you can turn knowledge into innovation.
Join us May 23-25 in Boston, Massachusetts for the premier enterprise open source event, and discover how an open approach can help you tap into your team's full potential. With a full slate of keynotes, interactive sessions, and an exclusive day dedicated to our partners, you'll uncover where IT is today, so you can move forward with purpose tomorrow.
Explore what's next in automation
Image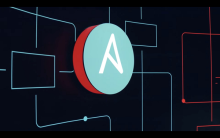 The pace of automation adoption across IT teams and industry verticals  continues to accelerate. For a decade,  AnsibleFest has become the world's leading IT automation technology  event for the Ansible community.  With  that said, we're excited to  announce that we're bringing the  passion for automation to an even  bigger open source stage at Red Hat Summit.
AnsibleFest attendees will continue to have access to the in-depth automation content from AnsibleFest with the added benefit of content across Red Hat's entire ecosystem. With greater networking opportunities to connect with other open source enthusiasts, attendees can get access to more experts, more industry-shaping ideas, and more chances to experience new technologies with peers in one location.
Explore what's next for partners
Ecosystem Success Day is a free add on to Red Hat Summit, exclusive to active Red Hat Partners. We will bring together the industry's thought leaders to provide insight into our partner ecosystem announcements and roadmaps, direct access to Red Hat's leadership team, face-to-face networking opportunities with Red Hat's partner ecosystem, and much more. Ecosystem Success Day will take place on May 25th and can be added to your agenda during registration. Keep an eye out for more information to come.
Register now to explore what's next
Red Hat Summit is the place for our partners to join customers, community members and IT professionals to innovate, learn and shape the future of the enterprise. Whether you're interested in interacting with Red Hat products and services, learning more about our new technologies, or networking with experts and peers–there's something for everyone at Red Hat Summit. Register for Red Hat Summit today for access to AnsibleFest, Ecosystem Success Day, and more. Be on the lookout for the session catalogs and agenda builder, coming soon!