Events
Summit 2023 Wrap-Up
Red Hat® Summit 2023 has come to a close and this year's event, held in Boston, Massachusetts, brought the in-person experience back in full force. We hosted a collection of keynotes, presentations, sessions, and product announcements, along with a full day dedicated to partners: Ecosystem Success Day.
With close to 500 partners in attendance this year, Ecosystem Success Day featured an array of activities, speakers, and sessions designed to improve and enhance the partner experience with Red Hat. 
Relive the sessions 
Image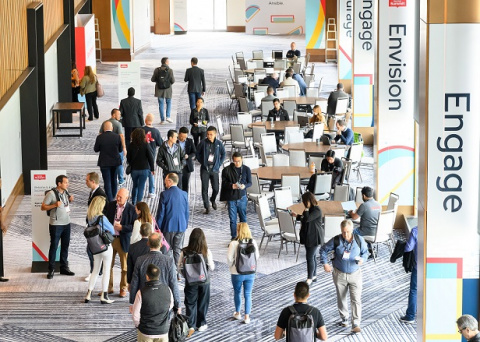 Ecosystem Success Day brought a new and diverse collection of sessions for our partners this year, covering everything from cloud to pipeline strategies. Here are the featured sessions from this year's event: (login is required for viewing)
Advance Your Cloud Business with Red Hat: Learn about Red Hat's joint sales programs with hyperscalers, buying programs, and marketplace offerings, and how partners can leverage them to grow a profitable cloud business.
Automate the Enterprise: Strategies to Grow your Business: Delve into the partner opportunity and highly effective strategies that leading Ansible customers are harnessing to achieve new levels of efficiency and agility.
Open Source Partner Program: Walk through our plans for partner program innovation that will focus on flexibility, adaptability, and extensibility, all while incorporating a comprehensive partner-relationship approach. 
The Commercial Opportunity: Our Commitment to Leading with Partner Capabilities: Get the details on our progress and plans to help partners differentiate their capabilities while increasing profitability. You can also learn how to transform your services and solutions competencies to market with Red Hat.
Top 5 ways to generate more pipeline with Red Hat Enterprise Linux Explore how partners can achieve time-to-market solutions that are not only fast to deploy, but easy to secure, manage, and maintain on behalf of clients. See examples of how high-demand workloads can help partners achieve their objectives with Red Hat® Enterprise Linux®.
Summit 2023 Innovation Awards 
This year's summit also celebrated several Red Hat Innovation Award winners, providing an opportunity to celebrate Red Hat partner KPMG and other companies who have made great strides in technical innovations this year. 
Meet the winners 
KPMG built the Resource Integration Suite (KRIS) Connected Platform to help state governments serve their residents. 
Airbus developed a digital marketplace to support its sustainability focus and encourage its teams to share unused assets internally. 
To become the most responsive bank in its financial market, Banco Galicia created an AI-based natural language processing model built on Red Hat technologies.  
Verizon's 5G transformation supports a wide range of business models that rely on constant connectivity to drive operations and innovation. 
Save the date
Red Hat Summit and AnsibleFest are headed to Denver, Colorado, from May 6-9, 2024. Sign up for email alerts to stay updated on the latest developments for next year's event.