Technology certification
Palo Alto gets Vulnerability Scanner Certification
Red Hat partner Palo Alto, a California-based cybersecurity company recently achieved Red Hat Vulnerability Scanner Certification for their product, Prisma Cloud which is now available in the Red Hat Ecosystem Catalog.
What is Prisma Cloud?
Image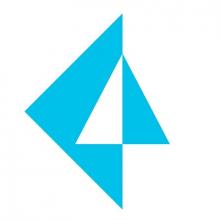 Prisma Cloud secures hybrid and multi-cloud environments for the world's most innovative companies. Prisma Cloud workload protection delivers cloud native security and compliance coverage throughout the entire development lifecycle regardless of the underlying compute technology. It also delivers a single, unified agent framework to secure Linux and Windows® hosts, containers and Kubernetes®, on-demand container platforms, and serverless functions.
With the addition of Vulnerability Scanner Certification, customers can minimize false positives and benefit from security-scanning best practices enhanced with rich remediation data and ML-powered insights gleaned from across the entire development lifecycle. Additionally, as a member of the Security Scanning Exchange special interest group led by the Red Hat Product Security team, Prisma Cloud adds additional value by regularly reviewing their scanning efficacy in support of customer technical goals.
Safe, Secure, Successful 
"Scanning cloud applications for vulnerabilities is easy to achieve with Prisma Cloud together with Red Hat," said Hari Srinivasan, Palo Alto Networks Senior Director of Product Management. "Prisma Cloud is built to protect Red Hat environments and has been tested to Red Hat exacting standards. It is a ready-to-deploy vulnerability scanning and cloud security solution with comprehensive interoperability, compatibility, and secure scalability for Red Hat environments."
The key message to Palo Alto's customers? Prisma Cloud is now certified and available in the Red Hat ecosystem catalog. What this communicates is a relentless focus on innovation and the goal to deliver the best comprehensive cloud native security to their customers. 
Learn More about Red Hat Vulnerability Scanner Certification