Events
Ecosystem Success Day at Red Hat Summit 2023
The transformative capabilities of open hybrid cloud are unlocked only through the partner ecosystem. When we come together, we are a part of something bigger, something meaningful, something that cannot be done alone. Join us as we come together at Red Hat Summit 2023 for Ecosystem Success Day. 
Ecosystem Success Day is a Red Hat Summit event exclusive to active Red Hat Partners that will bring together Red Hatters and partners to connect the power of our ecosystem with the relationships and resources needed to deliver on joint customer success. 
The half day agenda will be broken out into keynote sessions and breakout sessions.
Image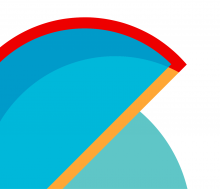 What to expect 
The keynotes will build upon key announcements and messages partners have heard at Red Hat Summit, showcasing how the power of the Red Hat partner ecosystem is virtually unlimited. You can expect to hear from Red Hat's top executives on the value of the portfolio and opportunities for growth.
At Red Hat, we're deepening our commitment to open hybrid cloud because we know customers need to be able to take advantage of new opportunities. We will discuss how being a valued member of our partner ecosystem presents a significant opportunity for you to meet your customer challenges while exploring what's next.
The breakout sessions will dive deeper into ecosystem exclusive content. Topics include:
Advance your Cloud business with Red Hat
Automate the Enterprise: Strategies to Grow your Business 
Build and simplify your customer's infrastructure for a consistent hybrid cloud deployment
Open Sourcing our Partner Program
The Commercial Opportunity: Our Commitment to Leading with Partner Capabilities
Win together: Accelerate application development and delivery for your customer
Ecosystem Success Day will take place on May 25th at the Omni Hotel in Boston, MA. Reserve your spot for Ecosystem Success Day by adding it to your agenda after you have completed your registration. If you have not yet registered, what are you waiting for? Register now!
Browse the full Red Hat Summit 2023 session catalog to view all topics, learn about speakers, and add sessions to your favorites list. If you've already registered, you can also start building your agenda. Learn more about the session catalog and agenda builder on the main Red Hat blog.